Nearly a Year with Samsung Galaxy S7 Edge and Samsung Gear S3
I got the Samsung Galaxy S7 Edge in September 2016 as a gift of my father for my exemption of the language preparatory school (This gained me one year early start for the college). I wanted to write a review about these devices that I have for to explain the features and advantages and disadvantages to the new buyers (I know there are Galaxy S8 and Galaxy S8+ out, but still S7E is a great device that supported by Samsung with comparably lower price to S8 series).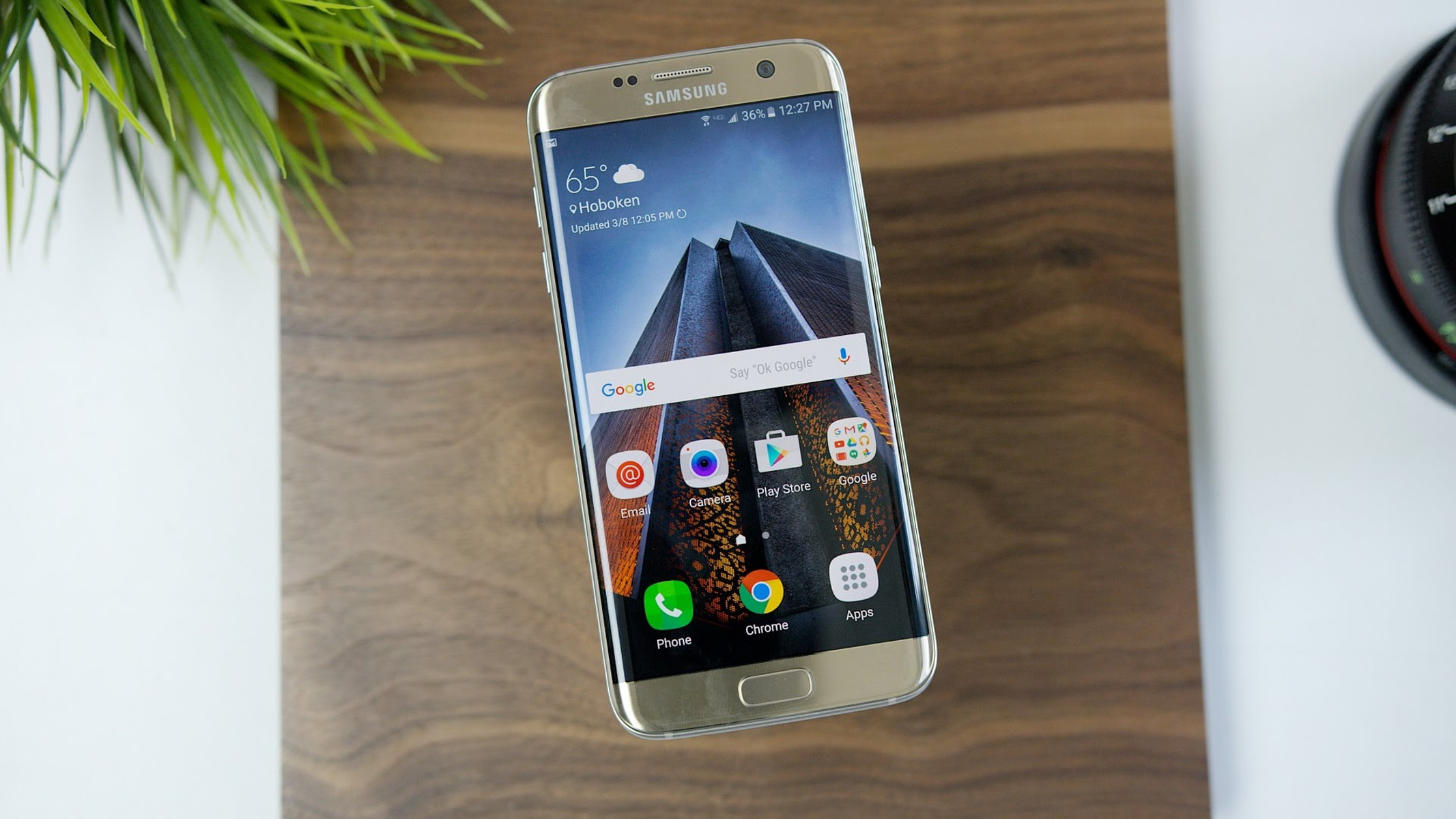 Galaxy S7 Edge
Before Galaxy S7 Edge, I was using Asus Zenfone 5 (The failure of the Zenfone series with its awkward Intel processor) and its battery was working for only 3-4 hours idle or 1-2 hours with screen on even with CyanogenMod (now called LineageOS) (Their build was more bloated so battery life was worse, however the initial version -4.3- was still working good, on the other hand while I was deciding what to use, there was a nightmare called Stagefright on Android). The reason I am telling about this situation, the most exciting factor to buy this phone is long battery life. With 3600 mAh battery, Galaxy S7 Edge can run up to one day (sorry, I am using my phone heavily and still I might need to charge one-two times in a day but I can say that I could get 7 hours screen-on-time).
Another good point to buy Samsung Galaxy S7 Edge is the high point on DxOMark for its camera (88 points - date: 5 July 2017). Within this information, I can say that the rear camera is pretty good, however the front camera, unfortunately is not that good (but, it still is one of the best selfie cameras in the market). Especially, in professional mode, you can take night photos with long exposure, adjustable focus, iso adjustment and more options is quite impressive. You can see the examples on my Instagram profile and my Photo Blog (Reminder: Before august, photos were taken with Zenfone 5).
Samsung Galaxy S7 Edge is already great phone as there can be seen on the other internet reviews with Exynos 8890 processor, 4GB RAM, 32 GB storage, display up to WQHD and 12 MP camera with 4K video recording and more. But now, I want to talk about the things that I don't like (I am repeationg that I like that phone overall, after this point, I am just comparing the phone with my expectations):
Altough battery life seems to be great, for me it was not enough especially with the hot weathers and bloated with installed applications by me, I needed to wipe (factory reset) my phone the week before.
Android's "X application has stopped" messages were driving me crazy in 2017. I thought about buying an iPhone instead of these messages.
So called, unscratchable Gorilla Glass 4 is scratched faster than my old Galaxy S2 and Zenfone 5's screens (probably a bad luck, hehehe).
After all these problems I talk about I seem like I would buy an iPhone. However, let me list the reasons to not buy an iPhone:
As a headphone lover, Apple removed 3.5 mm Jack from iPhone 7 series. It was the biggest reason to not buy an iPhone 7 for me. (Yes, I love plugging my phone to a charger when I am at home and I want to listen music while phone s charging).
Closed source (after the last findings about Windows 10 telemetry, I do not trust closed source software).
The technical specification of the battery (iPhone 7: 1960 mAh, iPhone 7+: 2900 mAh) is too low compared with S7 Edge (I know, there is optimization in iOS but still we are comparing iPhone 7's battery, because iPhone 7+ is too expensive for me).
Here is an edit: in August 2017, I bought an iPhone 7+ from USA. I got Beats Solo 3 as a gift of MacBook Pro. My concerns about closed source software has relaxed a bit and battery of iPhone 7+'s is better than S7 Edge in terms of usage time (but still I am using iOS 10.3.3 to avoid battery draining problem which users reported on iOS 11).
Overall, S7 Edge is a still an impressive phone. But if you ask what I might going to buy next, I would think about iPhone 7 (because I am thinking about buying a MacBook Pro -relative to Windows 10 telemetry-), but probably again I would buy another Android phone with a last-second decision (what can I do, I love open source devices -okay, not that open source but, whatever-, hehehe).
Gear S3 Frontier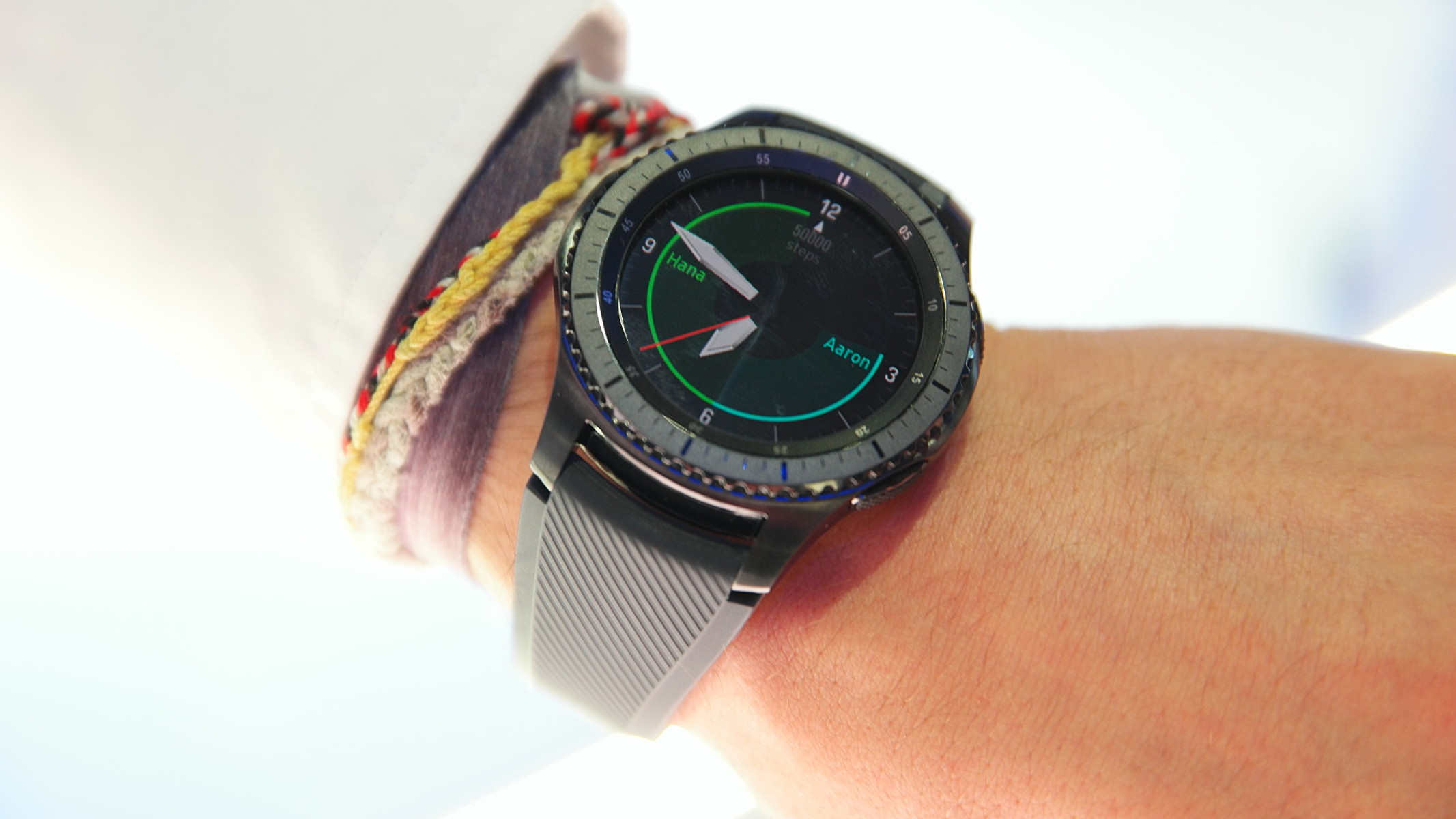 When I was studying in primary school and high school, I was wearing the legendary, Casio CMD-40 with remote controller. On May 2016, accidentally I forgot my watch on the floor -next to my bed- and I stepped on it and broke a cord handler on the main device and I did not go for fix because last time I went the watchmaker. He said that they couldn't find any replacement parts (new watches were not produced, so there was no part, but the watch is working still and it's still a good childhood memory for me). After this accident, I did not use any watch 5-6 months, I wanted a watch functioning like the Casio CMD-40 and I was thinking about the Pebble watch with $70-80 price. When I wanted to buy at marketplace I saw Pebble with 600 TL price ($165), I changed my mind and buy a mainstream smart watch but their screens were not always-on. I think it is not irrational that wanting to have always-on display on a watch like normal watches. Besides of always-on display, Apple Watch got my attention with its Apple launch event but it was not connecting to any Android device, so I didn't think about buying it. After all these expectations, only there was Gear S3 (when I write this article, Android Watch 2.0 was out -I think-, but probably there is not a good one in Turkey yet, and you can think about I am using my watch for 6 months and was worth for its price). Gear S3 series comes with two models: Classic and Frontier. Classic one looks gentle and good, Frontier looks sportive and durable. I choose Frontier even though it costs 100 TL ($27) more (but it still got scratch, yeah).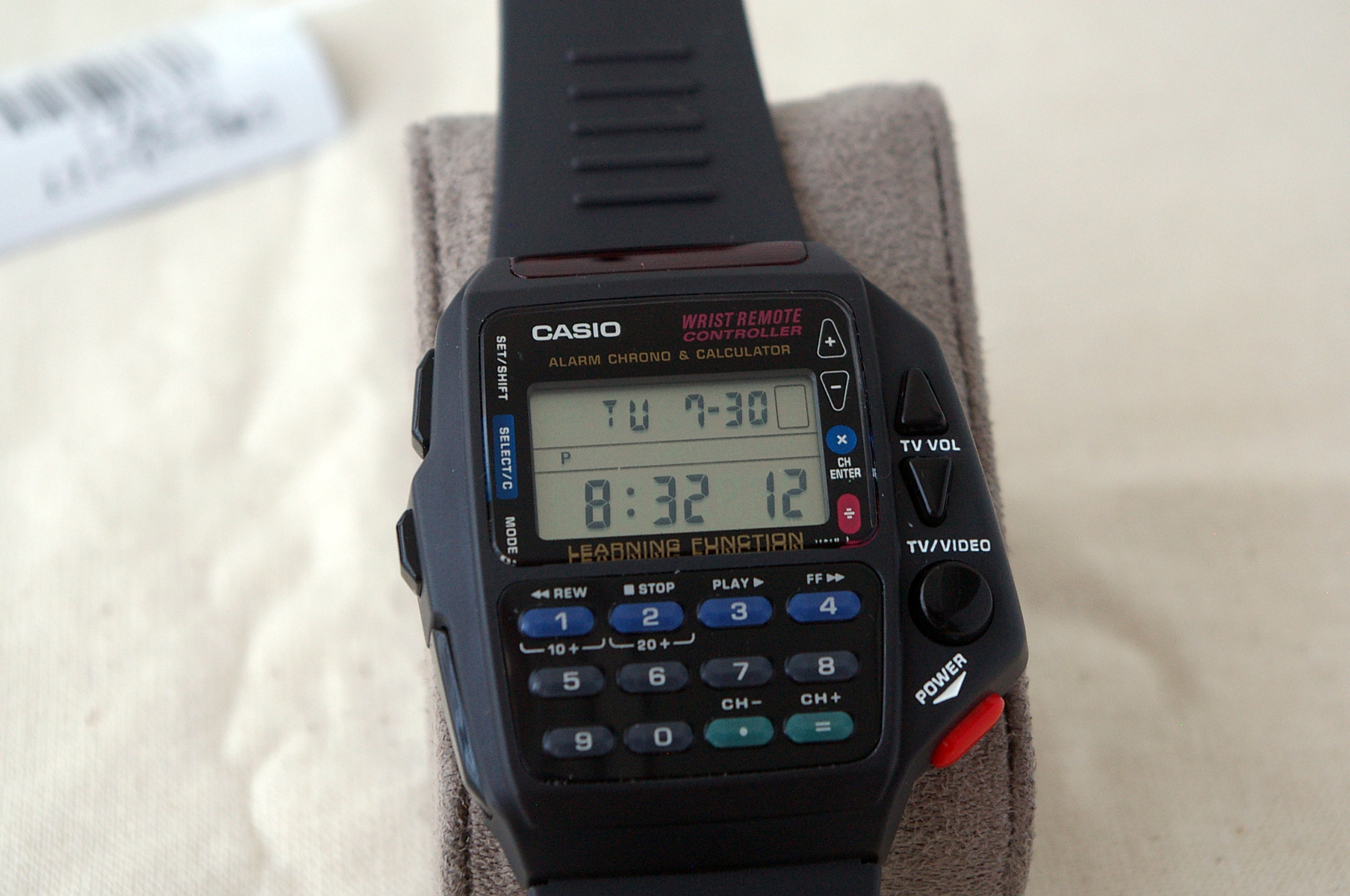 Legendary Casio CMD-40
One of the best features is, when you're wearing this watch, you can change your watch interface to adapt with your clothes easily. I love sportive and digital watches, I wanted to have date indicators with the default digital interface and i designed my interface with Gear Watch Designer easily. You can download or check my interface HERE.
Other features that I like on that watch is the sports, sleep and heart rate tracking and measuring altitude and pressure. As applications, for controlling music played on the phone or play music on the watch, there is Samsung Music and Spotify, HERE maps for navigation with GPS sensor. For curious friends like me, yes you can install internet browser (it's not that effective due to small screen but it works in situations that you cannot reach/use phone). Another feature is that you can answer your phone call from your watch. Also the Gear S3 charges from its charge dock wirelessly. On watch, there is microphone and speaker, but there is no USB input. So, the watch is water resistant with IP68 certificate.
Conclusion
As a conclusion, Galaxy S7 Edge is cheaper than Galaxy S8 series and it can be prefered to buy as a phone.
Also Gear S3 is one of the best smart watches to buy, so you can change its interface whenever you want and use comfortably.
Not
Bu yazının Türkçesini BURADAN okuyabilirsiniz.
Written on July 6, 2017